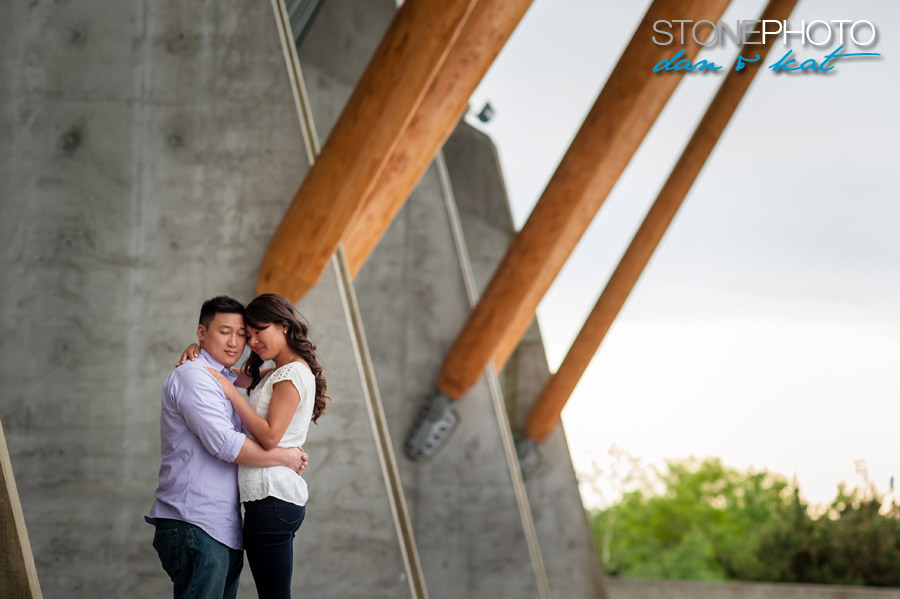 Vancouver Wedding Photographers
                    Jasmin and Sam are such a sweet couple and we're very very excited to be photographing their wedding at Newlands this coming October!  Their Richmond engagement session went by super quickly – a sign we were having too much fun photographing them ;p  The Richmond Olympic Oval is always a favourite spot for portraits; it's rarely busy, the architecture is amazing, and there's a quite a diversity of backdrops.
                    It was so comfortable taking Jasmin and Sam's photograph; they're super easy going and willing to do whatever silly thing we ask, including lying down on the ground as it started to rain!!
                    Looking forward to their Newlands Golf Course wedding!