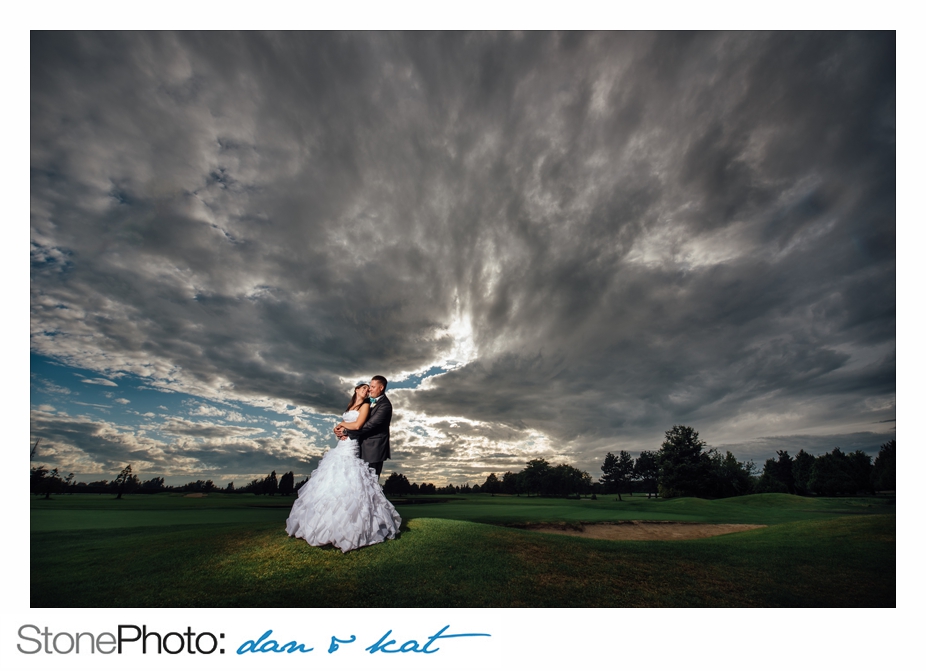 Vancouver Wedding Photographers
                    It wasn't a sunny day, but we got some killer clouds on the evening of Bailey and Rob's Richmond wedding!  Sometimes a nice cooler day is preferable over a hot and sweaty day!
                    Having a fantastic engagement session with Bailey and Rob earlier in the year, we knew the wedding was going to be so fun.  They had the very organized Emily of Timeless Affairs making sure everything went smoothly.  And things sure did!  Mink Makeup was party of the beautifying team in the morning at The Sandman in Richmond.  And Bailey and Rob had one of three of their dogs be part of the wedding – he was certainly a big part of the day!
                    The ceremony was at the super cute and quaint London Heritage Farm – our first time and hopefully not the last time shooting there!  Before arriving at Mayfair Lakes for their reception, we took a detour to the Richmond City Hall for some great portraits of just the two of them.  Thankfully it didn't rain, but that location is a great one for rainy days!
                    It was during the reception that the sun finally decide to show!  It was a beautiful evening with many heartfelt speeches from parents, siblings and friends.  And most definitely some great laughs!
                    Our evening ended with some epic portraits as the sun set and the clouds loomed – thank you for a wonderful day, Bailey and Rob!